Gardens illustrated
September 2022
Reduce, Reuse, Recycle. Marian Boswall's garden at Tillingham Winery reaches its peak in late summer and early autumn.
House & Garden
July 2022
The anatomy of a garden by Marian Boswall .
Gardens illustrated
April 2022
Take a walk on the wild side – in an extract from her new book, Marian Boswall argues that planet-friendly garden design can be natural and nurturing.
Homes and Gardens
April 2022
Marian Boswall's book 'Sustainable Garden' offers advise for choosing plants to create a space that's green on every level.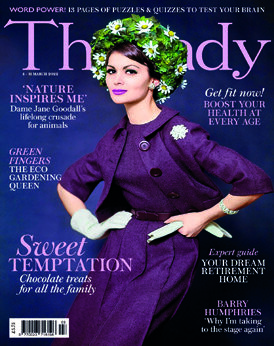 THE LADY
March 2022
Tread Lightly on this Earth. Marian Boswall talks about the joys of sustainable gardening.
Homes and Gardens
February 2022
Marian Boswall's award winning London garden is featured in Homes and Gardens. 'Spiritual Growth' describes a very gentle approach to sustainable gardens.
Gardeners' World
December 2021
Marian Boswall joins the expert panel for Gardeners' World Growing Greener campaign.
Financial Times
November 2021
The ethereal beauty of the garden in midwinter
Homes and Gardens
November 2021
Marian Boswall Landscape Architects win Best Small Garden at the Homes and Gardens Awards 2021.
Financial Times
October 2021
Darling buds of decay: the gardeners embracing dead and dying plants
Country and Town Interiors Book
2021
Marian Boswall Landscape Architects named in Country and Town House 10 Finest Landscape Designers
COUNTRY LIFE
May 2021
An Old Master Restored – Marian's sensitive design for a garden in Kent.
GARDEN DESIGN JOURNAL
March 2021
Taking an in-depth look at an established real-world planting scheme,
we discover a recent entrance garden by Marian Boswall MSGD
COUNTRY LIFE
March 2021
Marian Boswall Landscape Architects named in Country Life's Top 100 architects, interior designers, garden designers, builders and craftspeople
Gardens Illustrated
January 2021
Marian discusses her selection of beautiful and useful plants with Gardens Illustrated, with a focus on robust and adaptable plants that will protect soil, lock up carbon and provide food and shelter for wildlife.
The English Garden
January 2021
Commissioning a professional designer to transform your outside space