Set in the historic walled gardens of Barming Hospital, the new Blackthorn Trust Healing Garden is part of an holistic approach to health that works with mind body spirit and the land.
Rudolf Steiner
Based on the teaching of Rudolf Steiner these biodynamic gardens work to reconnect people with nature and their part in it, a method that has an extraordinary proven track record of results in changing lives.
Layout
Our plants have been chosen for their therapeutic values, textures, scents and shapes. The planting seeks to create a restful healing environment to sit quietly and enjoy the surroundings or gather as a community to work, learn or celebrate the seasons with music and dance together.
Quotes
Slate boards display some of Rudolf Steiner's anthroposophical quotations and inspirational poetry including some by former patients. The wood from the trees has been used to build benches and raised planters where people using wheelchairs can sow seeds and tend the vegetables used in the vegetarian café.
Light Panels
Beautiful light panels are inserted into hedges in a quiet garden to allow meditation or just a tranquil moment to pause. Inspired by the Steiner light therapy the garden panels have anthroposophical patterns in different colours to suit different moods and seasons.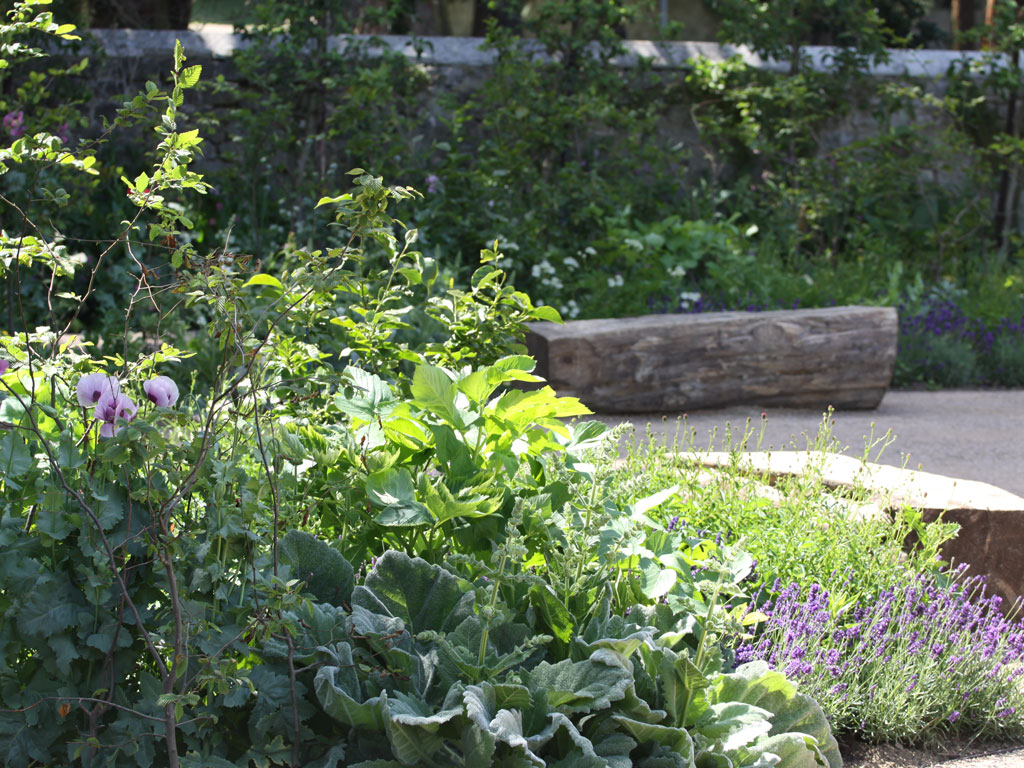 Plants
The plants are chosen to attract bees and butterflies and the trees will be full of blossom in spring and fruit in the autumn to attract birds.
The café is open to all for teas coffees and lunches during the week – we hope you will visit and the Trust look forward to sharing it with you.